Turn your GGplot to 3D animation. Awesome 2D to 3D plots in R with Rayshader
Do you want to add a 3rd dimension to your R plot? In this post we show you how to turn your R ggplot to a 3D plot easily with Rayshader.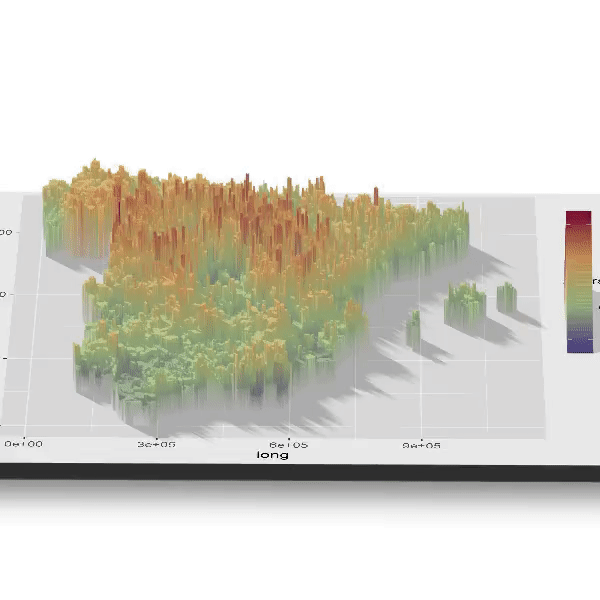 ---
In 7 minutes reading, You will learn how to turn your ggplot visualizations into amazing interactive 3D plots you can export or embed in HTML/Rmarkdown. Or even better, you will export as mp4 an animation rotating the figure.
As a use case, we are going to join the Spanish demographic data and GIS map, and then visualize it
---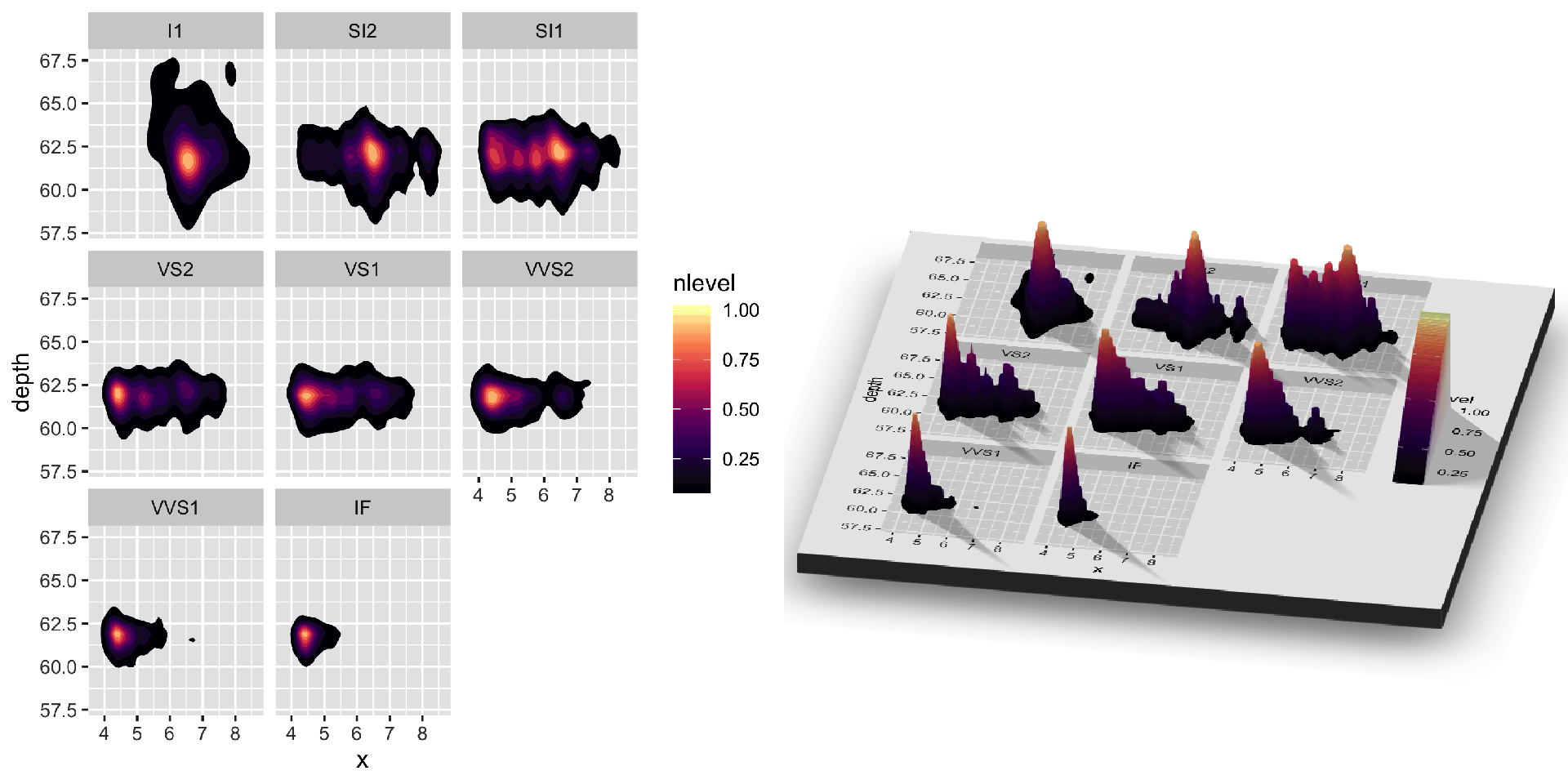 1. Introduction
During the last weeks a 'new' package has received the R community attention. We say 'new' because it joined recently the CRAN, althought the very first commits in github repo date back more than a year. Its name is rayshader and in the author's own words:
"rayshader uses elevation data in a base R matrix and a combination of raytracing, spherical texture mapping, overlays, and ambient occlusion to generate beautiful topographic 2D and 3D maps"
In my view, Tyler Morgan-Wall (package's author) hit the jackpot with the new addition of two specific functions. These are plot_gg() and render_movie(). The first one converts the ggplot to a 3D figure using one or two lines of code making it deadly-simple. The second one renders an animation in which we can set up several parameters like zoom, fps, angles and inclinations… as user-friendly as possible.

Let's try these new functionalities!
The only condition you must have a color or fill aesthetic, unless you can also play in the same plot wiht size. Many times 3D plots are not the right choice for most of the data visualization cases. Therefore, I tried to bring to this article a non gratuitous example.
As a practical challenge, we will visualize in an interactive 3D map the average age in each city of Spain. Cool? First of all we need the population stats. We get it from the INE webpage. Secondly we have to delimiter Spanish cities with they GIS coordinates. Then we are merging these data to create a ggplot chart. Once we have the ggplot object we are going to use the rayshader package to map color aesthetic to the third spatial dimension. To conclude, we are going to render it as rotating 3D video.
Let´s do it step by step.
2. Visualazing Spanish cities average age.
We usually want to start our pratical work drawing the main steps in our project and our principal goals. So in a general layer, we want to visualiza the average age. Firstly in a ggplot-color way, go one step further and make the plot 3D and end with an animation where the Z axis will be the average age.